On October 4, we started meeting back indoors. There are two services one at 9:00 am and the other at 11:00 am. The 9:00 am service is live at
If there is a way we can be of assistance to you, please contact us! 320-259-9129.
God is our refuge and strength, a very present help in trouble. Therefore we will not fear though the earth gives way, though the mountains be thrown into the heart of the sea, though its waters roar and foam, though the mountains tremble at its swelling... The LORD of hosts is with us; the God of Jacob is our fortress. Psalm 46:1-3, 7
CHRIST CENTERED
When we teach the Bible to young children, youth or adults, we seek to make sure that the focus is on Christ. Jesus said, "You search the Scriptures because you think that in them you have eternal life; and it is they that bear witness about me" (John 5:39). When we worship together as a church, we work hard to make sure that what we sing states the truth about Christ and honors Him as worthy of our highest love and reverence. We make it our goal to say with the Psalmist, "Not to us, O Lord, not to us, but to Your name be the glory" (Psalm 115:1).
We strive to be Biblically-based. This means we work hard to make the Scriptures the authority by which we live and operate. We believe the Bible is the very Word of God for us in the 21st Century. How are we to choose a mate, parent our children, invest our money, spend our time, view the world around us? How are we to know who God is, who we are, what our greatest needs are and God's provision for them? How are we to know the way to eternal life with God? We believe the Bible gives us both final and authoritative answers to all of these and many more questions. The Apostle Paul wrote, "You have known the holy Scriptures, which are able to make you wise for salvation through faith in Christ Jesus. All Scripture is God-breathed and is useful for teaching, rebuking, correcting and training in righteousness, so that the man of God may be thoroughly equipped for every good work" (2 Timothy 3:15-17). Therefore, on Sunday mornings when the whole church gathers together for worship and for our Life Training Classes, we teach and preach directly from the Bible with a focus not only on its accurate meaning, but also asking, "What does this mean for us? How do we live it?" We work our way verse-by-verse and chapter-by-chapter through whole books of the Bible, both Old Testament and New Testament.
In dependence on God we will promote His fame by making disciples and establishing churches worldwide.
To be Christ-centered in all we say and do.
To base our teaching and practice on the Word of God, the Bible.
To live out a biblically balanced commitment of: worship, evangelism, discipleship, one-another care, and compassionate aid to others.
To faithfully share Christ with those in our circles of influence.
To support the work of Christ around the world by praying, giving, and going.
To encourage and support strong godly families.
To respond to all of life in God-dependent prayer.
FIND US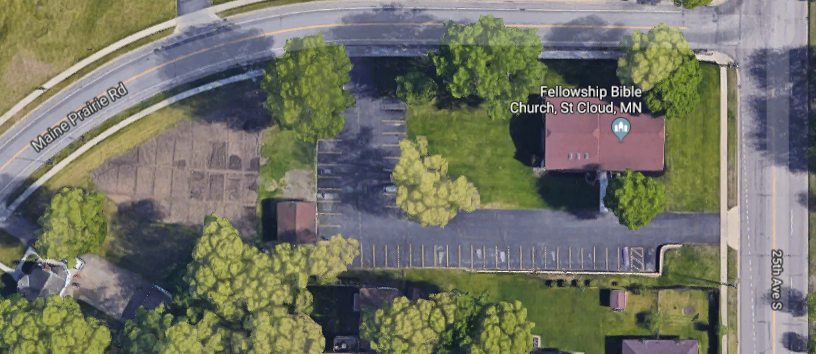 Sunday Service at 10:00 am
1201 25th Avenue South, St. Cloud, MN 56302
Phone: +320-259-9129
Email: rosstreadwayfbc@gmail.com